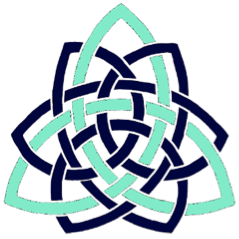 O'Kennedy Irish Dance Academy
The mission of the O'Kennedy Irish Dance Academy is to promote the traditions of the rich Irish culture by providing state of the art Irish dance instruction to people of all ages all over southeast Michigan. The instructors at the O'Kennedy Academy provide students with the tools to succeed whether they strive to be competitive dancers or they just want to enjoy the art and tradition of dance.
Our goal is to enrich the lives of every dancer that walks through our door by providing lifelong friendships, discipline, fitness, and most importantly fun!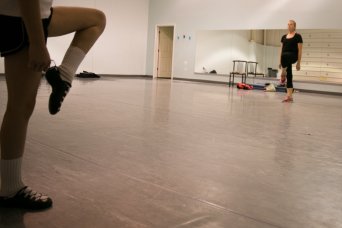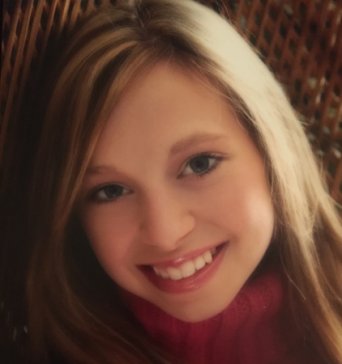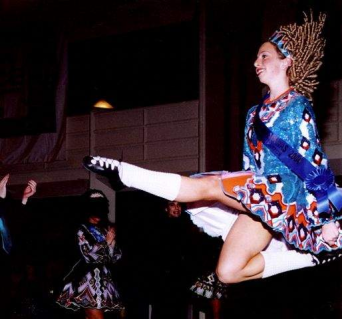 Kayla Doyle, TCRG
Kayla Doyle began Irish dancing at age five under the instruction Tim O'Hare, and continued dancing for over 20 years. Over the course of her dance career, she spent numerous years focused on competition and performance, and eventually on teaching and coaching other students in the sport that she has been so passionate about.
Kayla competed in ten Mid-West Regional Championship competitions, eight of which she finished as a World qualifier, five of which she placed in the top two, and ranked 1st in the region in 2003 and 2004. Her success at the regional level qualified her to compete at the national and world level 22 times, including 13 trips to Ireland and Scotland where she consistently ranked in the top of her class.
Kayla has danced in several professional performances, including concerts with the Akron and Baltimore Symphony Orchestras. In 2006, she spent a month performing with the Indianapolis Symphony Orchestra in their Christmas piece Yuletide Celebration. Kayla has also performed along side several well-known Irish bands, including The Cheiftans.
In 2011, Kayla officially began teaching along side her mentor Tim O'Hare, as well as her mother Eileen O'Kennedy-Dunlap. With their support, she gained experience teaching dancers of all ages and levels. In 2013, Kayla completed the An Coimisiun le Rince Gaelaca required exam and received her Irish Dance teaching certification, T.C.R.G. Kayla recently took the next step in her teaching career and opened the O'Kennedy Irish Dance Academy.

In Loving Memory
Daniel O'Kennedy (1922-1996)
Daniel Patrick O'Kennedy, to those that knew him, was the proudest of Irishmen as they could come. Danny was born in County Clare, Ireland in 1922, and moved to the Detroit area with his brand new bride, Gertrude, in 1958. Once he arrived, his largest passion other than his family and his faith, was preserving the Irish culture and spreading it around the United States as much as he possibly could. Daniel saw the Irish sport, music, dance, language, and culture as an expression of Irish independence, and the backbone of his lifelong goal, a peaceful and united Ireland. He started with his own famiy - each of his five children was extremely involved with learning Irish dance and music. Dan brought in All-Ireland champion Ron Plummer from Toronto to instruct his children and many others in the sport he loved so much. In 1961, Daniel founded the Irish dance and music competition festival "The Detroit Feis" where he served as chairman for over 20 years. To this day, the Detroit Feis is a well known favorite among competitive dancers in the Midwest region. Dan subsequently served as the president of the North American Feis Commission from 1975-1977. His innate passion for all things Irish is a major contribution to the thriving Irish culture in the United States, and especially here in southeast Michigan. His family has continued his work - his sons Padraig and Kevin being Irish musicians and political advocate's for Ireland, and his daughter Eileen becoming an Irish dance teacher herself. As Dan O'Kennedy's grandaughter, Kayla Doyle is proud and honored to contribute to the legacy that he started - it is beyond certain that Danny is dancing a jig watching over us today.
Sheila O'Kennedy (1964 - 1986)
Sheila O'Kennedy was the youngest daughter of Dan and Gertrude O'Kennedy. She spent her short time here on earth immersing herself into the Irish culture. She was extremely involved in assisting her father with his goals for the Irish culture to be spread throughout America, and served with several organizations that promoted Irish music and dance. In addition, she was also an Irish dancer and musician herself. At the young age of 21, she was in an accident that took her life, and much of the Irish sparkle in Detroit along with her. Dan and Gertrude have honored their daughter's life with the "Sheila O'Kennedy Memorial Trophy", awarded to the winner of the championship dance off at the Detroit Feis every year.